Mega Concept – Marimekko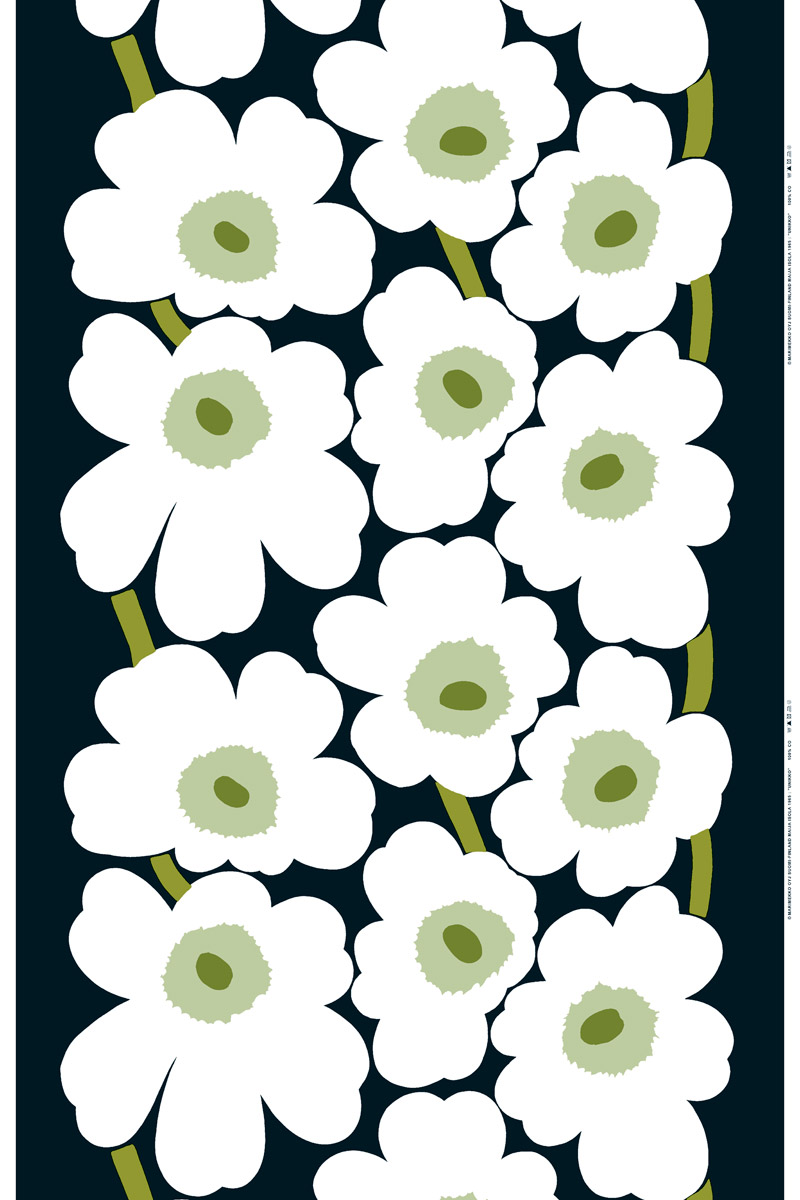 This mid-century classic textile pattern called "Unikko," with flowers that measure 20" in diameter was designed in 1949 by Maija Isola and reproduced in 2009 by Maija's daughter Kristina in this new color combination. Finnish textile and clothing corporation Marimekko was established in 1951, popularized in the U.S.A. during the 1970's and more successful than ever today.
Dozens of noted Finnish textile designers and artists have created bold, large scale prints for Marimekko over the years using unexpected colors and abstracted images. The designs are as modern today as they were in the 1950's, making Marimekko a forerunner in the creation of the "mega" concept and an inspiration for many other designers and companies over the years.
Mega elements such as bold, oversized printed fabrics, artwork, wallpaper, rug patterns and accessories used in contrast to finer details can enliven a space and allow more traditional furnishings to become modern and fresh.
Read more about Marimekko - us.marimekko.com
---
MORE INSPIRATIONS