The Decoration of Houses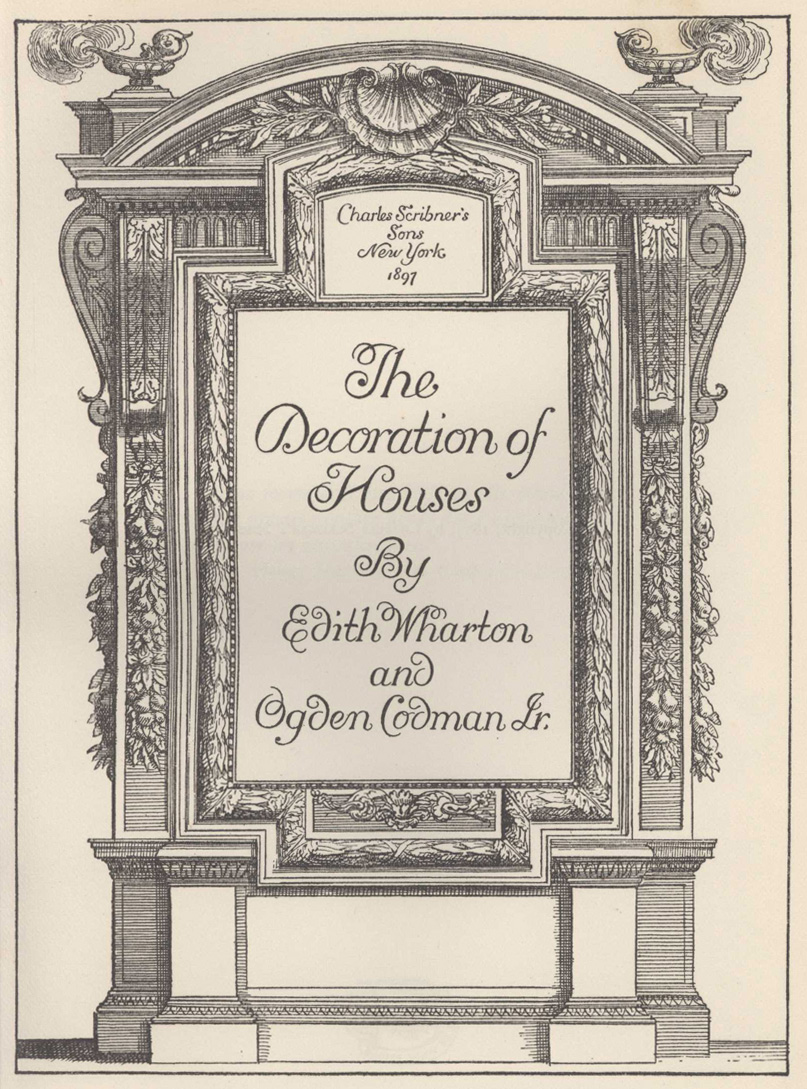 Edith Wharton (1862 – 1937), author of literary classics including The Age of Innocence and House of Mirth, was also one of the first female interior designers in the United States. Wharton teamed with architect Ogden Codman, Jr. in 1897 to publish her first book, The Decoration of Houses, to promote the architectural principles of interior design.
Wharton and Codman, Jr. denounced Victorian decorating practices--rooms heavily curtained and crammed with overstuffed furniture, artificial plants and velvet-covered tables littered with knick knacks. Instead, they proposed rooms based on simple design principles, stressing symmetry, harmony, proportion, and balance. The Decoration of Houses was an immediate success, and encouraged the emergence of professional decorators in the new style.
Wharton used her sense of interior design to establish the setting, social standing, character development and mood within her fictional literary works. Read with an awareness of the interiors, including the flowers and lighting, her stories are enriched by a new depth of meaning.
---
MORE INSPIRATIONS