The Mount – Edith Wharton's Home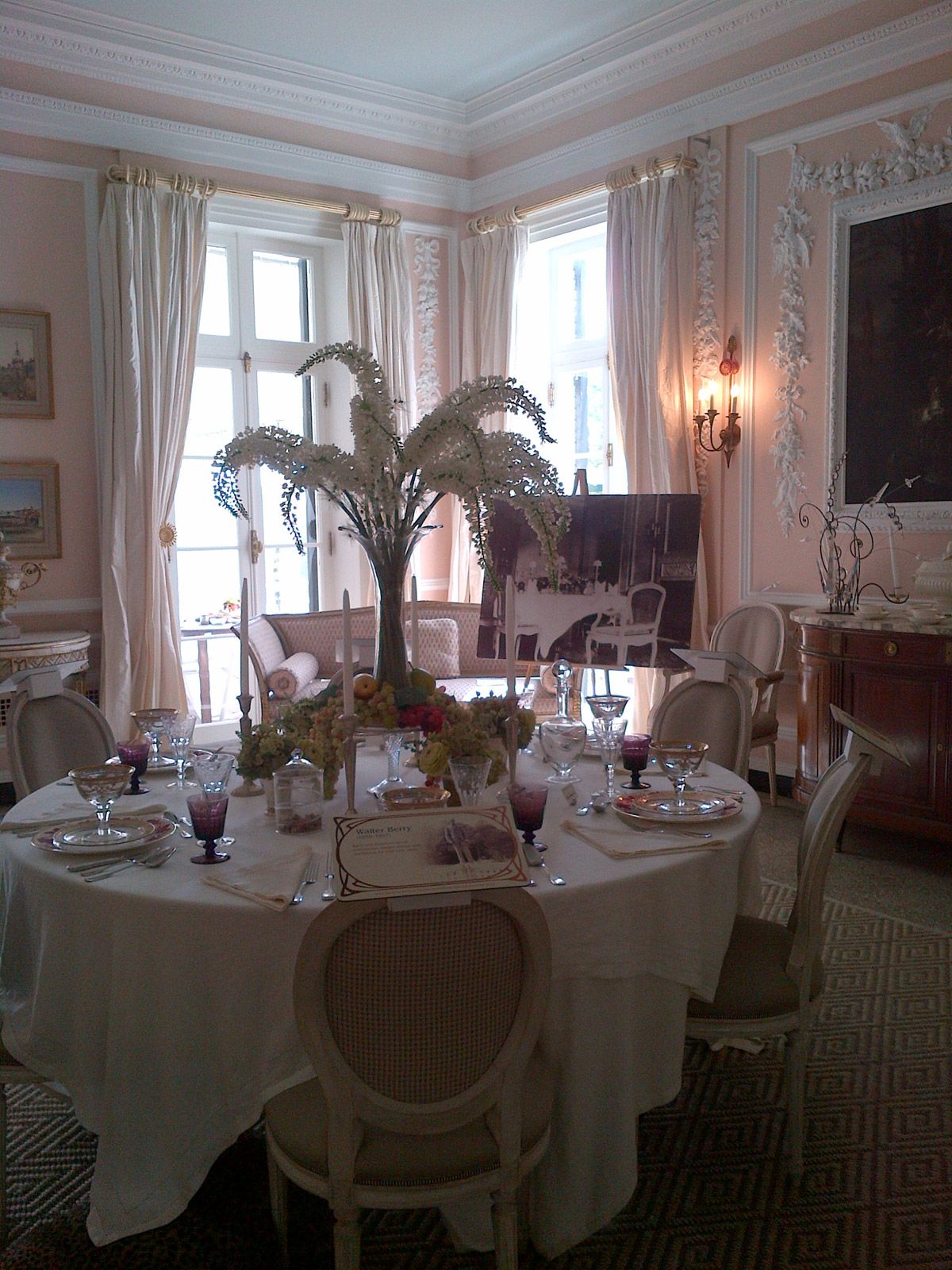 I had the privilege of visiting The Mount in Lenox, Massachusetts. The home was designed by Edith Wharton and an architect named Ogden Codman, Jr. in 1902. The eventual well-known author and interior designer (see my inspiration 'The Decoration of Houses') implemented her outspoken design principles in this labor of love. While grand by today's scale, in reality the house is not lavishly appointed. Wharton drew inspiration from the mansions of Newport, RI, yet desired a much more practical home for herself.
Modest oak and pine flooring, in addition to terrazzo in several of the public spaces, were surprising choices. Wharton emphasized the display of collected objet d'art throughout her home to provide decoration. The fanciest of architectural decorations in the home are elaborate plaster reliefs on the walls and ceilings. This photo of the dining room shows some of the reliefs. Notice that there is no chandelier over the dining table. Wharton believed that overhead lighting was unflattering.
Her gardens are classically designed yet modest like the main house. During the peak of Fall, the large trees provide a multicolored warmth around the property, which includes nearly 50 acres of land.
For more information about The Mount, please visit www.edithwharton.org and read The Decoration of Houses by Edith Wharton and Ogden Codman, Jr.
---
MORE INSPIRATIONS