Tulips!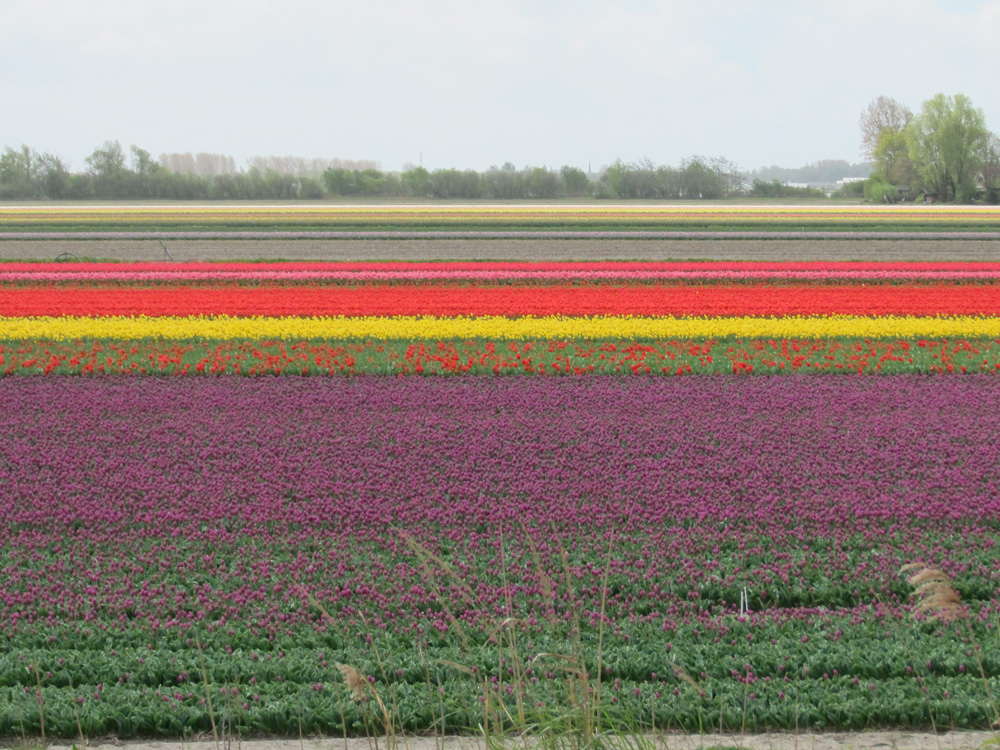 Tulips were imported into Holland in the 16th century and created one of the greatest economic bubbles in history that eventually burst due to their overvaluation. The country remains the "flower shop of the world." A large percentage of flowers sold around the world are either grown in Holland or pass through Holland on the way to their destination.
Each year in April the tulip fields, along with hyacinth and daffodil plantings, are in full bloom and put on a spectacular show of color and fragrance. These flowers present among the most saturated colors in nature, and to be among row upon row of them is truly a treat - candy for your eyes. You'll pass the fields casually along the canal lined roads or you can see "tulip design" at Keukenhoph - acres of landscaped gardens open only during tulip season.
If you are inspired by color, the tulips in Holland do not disappoint!
---
MORE INSPIRATIONS